ROLE: Art Director, Designer
CREATIVE DIRECTOR: Amy Schwartz
COLLABORATORS: Hemza Hajyousif
DELIVERABLES: Branding, Packaging, Web Design, Marketing, Signage
Alongside my fellow designer
Hemza Hajyousif
, we developed a unique design language to compliment this quirky Miami Art House's existing brand.
KIWI Arts Group is a privately held art archive in Miami Florida created to house some of the world's sweetest grails in modern art. The museum, simply referred to as "KIWI" by most, is home to a plethora of cultural mementos and hosts exhibitions that feature some of the behind the scenes looks at the Art World's favorite's such as Robert Kennedy, and Andy Warhol. Although based in Miami, KIWI is an international arthouse we saw massive potential in.
Through attempting to balance the arthouse's modernist identity and the typically serious tone of the art world, we were able to carve out a unique space in the market that pushes the bright energy of the house's curators. Much like the juxtaposition of KIWI's bright identity and the typical uniformity of the art world, we've crafted each component of the KIWI identity to remind visitors how exciting and sweet art can be.
The Brand Identity ↗
View live site ↗
Logomark
Logo lockup
Letterhead
Tote Bag
T-shirt
Poster tube
Postcard
Wristbands
Desktop homepage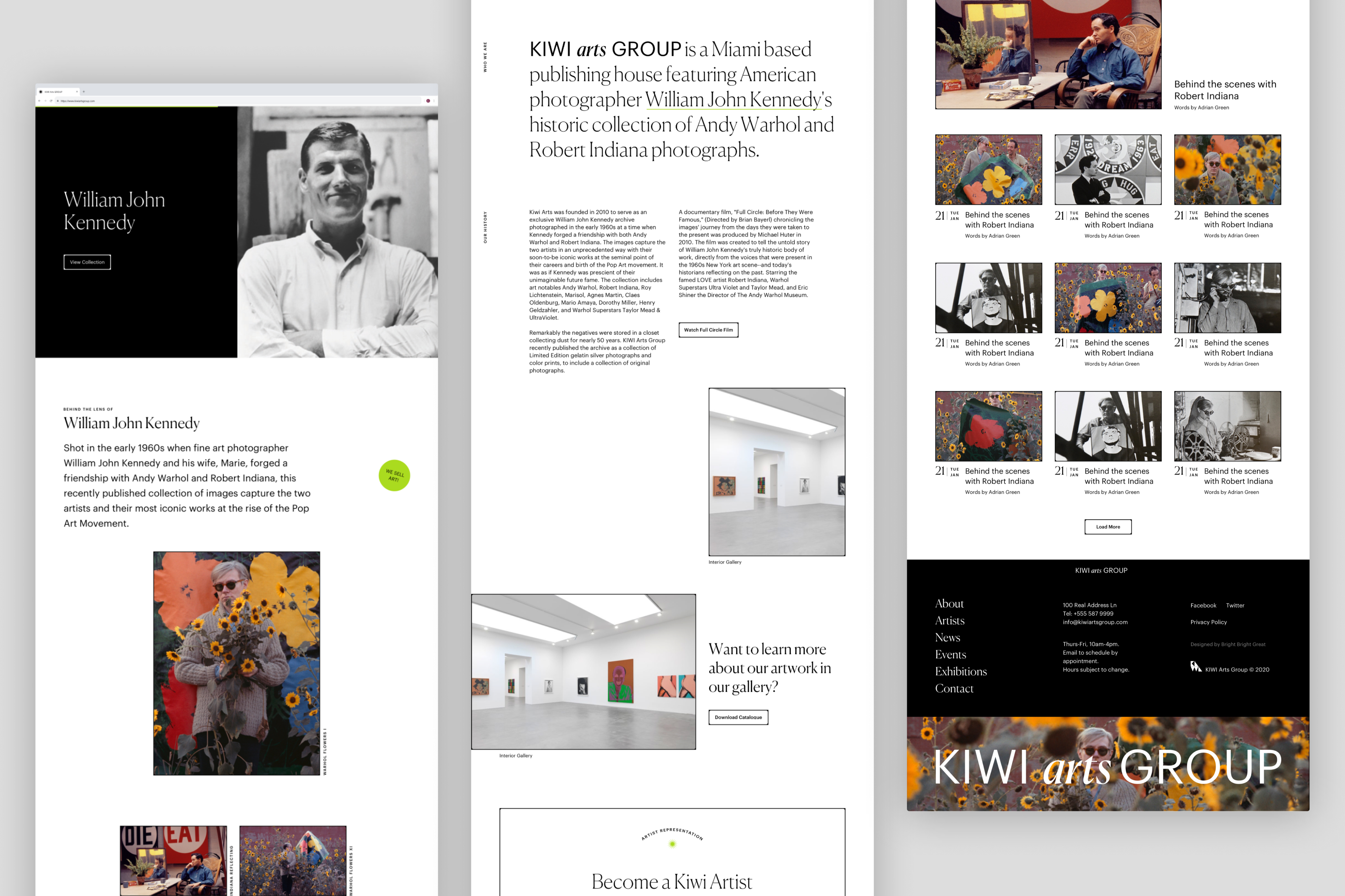 Desktop interior screens
Mobile screens
Promotional posters
Business Cards
Mobile ticket
Billboard advertisement
Publications
Stickers